3D modelling based on BIM
At Slagelse Engineering, we have had the pleasure of helping our good customer AGJ A/S with the drawing up and technical documentation of a pipe project for a biogas plant abroad.
We have been responsible for 3D modelling of pipe systems, 2D production basis and documentation based on the end customer's BIM and pipe & instrumentation diagrams (PID).
SDR - Systematic Design Review
We have held weekly reviews with AGJ A/S and the end customer throughout the process to ensure progress in the project, at the same time it is a great opportunity for the customer and end customer to follow the timeline for the project and make sure that we are "on track"
The above procedure is common for us at Slagelse Engineering, as it thus ensures a good final product, where all parties involved in the project have helped to continuously define the solution.
Design and Material Selection
The project is fully documented in Solidworks and consists of many different pipe dimensions from DN20 up to and including DN200. The system is made in different materials ranging from P235GH to AISI 316L, both as pressure levels PN10.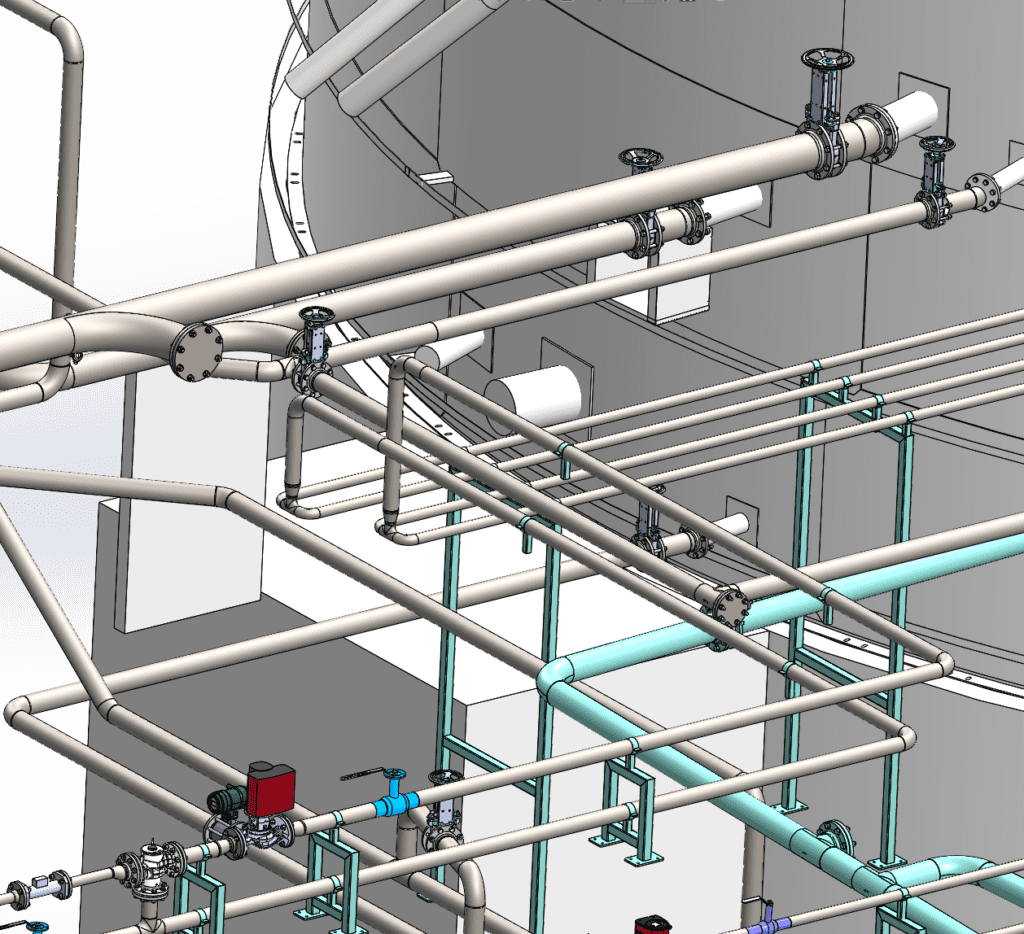 Delivery from Slagelse Engineering
We have delivered the following:
Complete 3D model included

All mechanical components, including valves, flow meters, pumps etc.
Piping systems
Bearings for export on-site
Bolt assemblies and gaskets
Building as a reference file
Silos as reference file

3D Isometric drawings of all pipe strings, with and without supports.
2D production basis/Welding documentation, as well as parts lists
Floor plans
Skills we have delivered:
Project Engineer
3D pipe design
Documentation
Engineering
Do you also need to have done a project?
We can also help you achieve your project safely